---
---
---
About the Woman's Exchange
---
---
---
---
About the Woman's Exchange
Members of the Woman's Exchange of St. Augustine are committed to the mission of "women helping women."
The Woman's Exchange of St. Augustine, founded in 1892, is a non-profit organization and part of the National Federation of Woman's Exchanges.
History of Federation of Woman's Exchanges
Federation members follow in the footsteps of women in the 19th century who began Woman's Exchanges to help other women who had fallen on hard times. These women discretely placed their handmade items and home-cooked food in Exchanges where they were sold. Like the St. Augustine Exchange, a number of those 19th century Woman's Exchanges are still in business today and are members of the Federation.
Members of the Woman's Exchange of St. Augustine work to support the Peña-Peck House Museum, to give hand-crafters a venue for selling their products, and to provide scholarships for deserving women who are returning to school to prepare for new careers. To accomplish our goals, we raise funds from guided tours, gift shop sales, luncheons, weddings, receptions and other special events.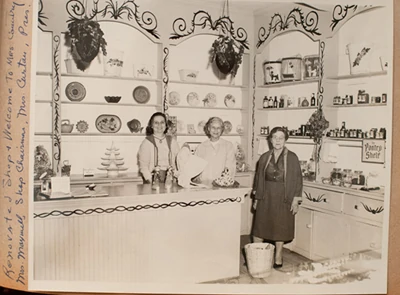 ---
Committed to helping others for over
Years
Today, there are two series of twice-weekly luncheons for three weeks in the fall and three weeks in the spring. Click below to find out more info and to reserve your seats as soon as they are available.
---