---
About the Peña-Peck House
---
The Historic Peña-Peck House
Built circa 1750 for Royal Spanish Treasurer Juan Estevan de Peña, and occupied by the Peck family descendants until 1931, the Peña-Peck House is among the oldest colonial buildings in St. Augustine.
The native coquina stone house was built by order of King Ferdinand VI for Spanish Royal Treasurer Juan Estevan de Peña and his wife Maria Antonia Adrisola. The Peña's 14-year "love affair" with their home abruptly ended in 1763 when Spain ceded Florida to Great Britain, in exchange for Havana in the Treaty of Paris.

Twenty-one years of British occupation followed as the house became the home to two governors. Acting governor John Moultrie used it as his "townhouse," and governor Patrick Tonyn and his family lived there for nine years.

When Spain reacquired Florida in another Treaty of Paris in 1783, the Second Spanish Period began (1763-1821). During this time, Francisco Xavier Sanchez, a St. Augustine native of Spanish descent, an American Patriot during the Revolutionary War, and Florida's first cattle rancher, bought the house in 1791. His widow Maria del Carmen Hill Sanchez and her heirs owned it until 1821.

Tenants and absentee owners then claimed the site, but it was Dr. Seth Peck and his family who made it the presence it is today in this historic city. The second story wooden addition created more living space for Seth and his family. A new office for Dr. Peck and a general store shared space on the first floor with a formal dining room and a "modern kitchen."

Peck's granddaughter, Anna Gardner Burt, the last owner, died in 1931 and left her house, furnishings, priceless antiques and artwork in a trust to the city. She was explicit in her will that it be "maintained as an example of the old ante-bellum homes of the South." The city almost declined her gift because of the loss of future property taxes. The Woman's Exchange stepped in, paid annual rent, and agreed to show the home. It opened the house for tours May 1, 1932, the same day the Woman's Exchange gift shop also began operating in its new home.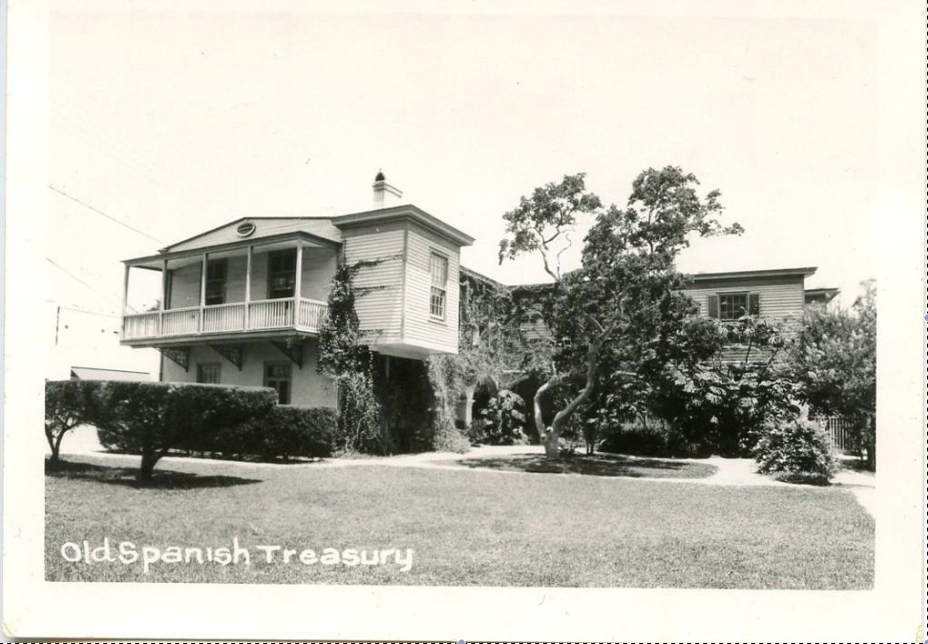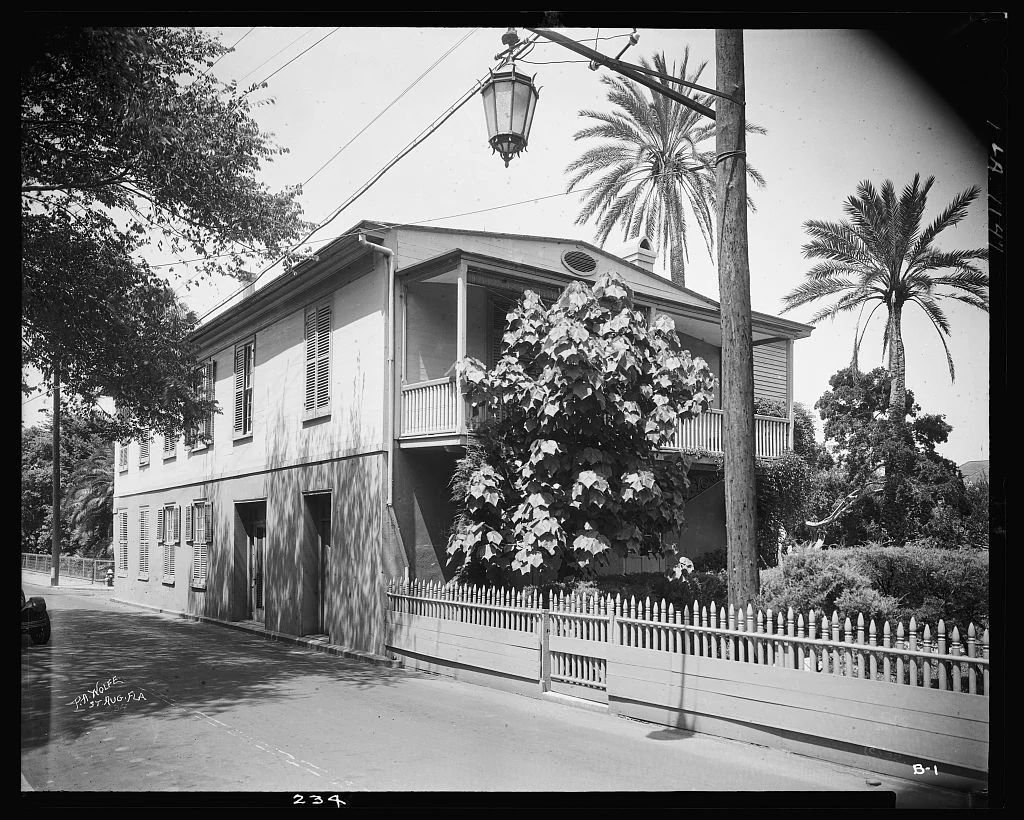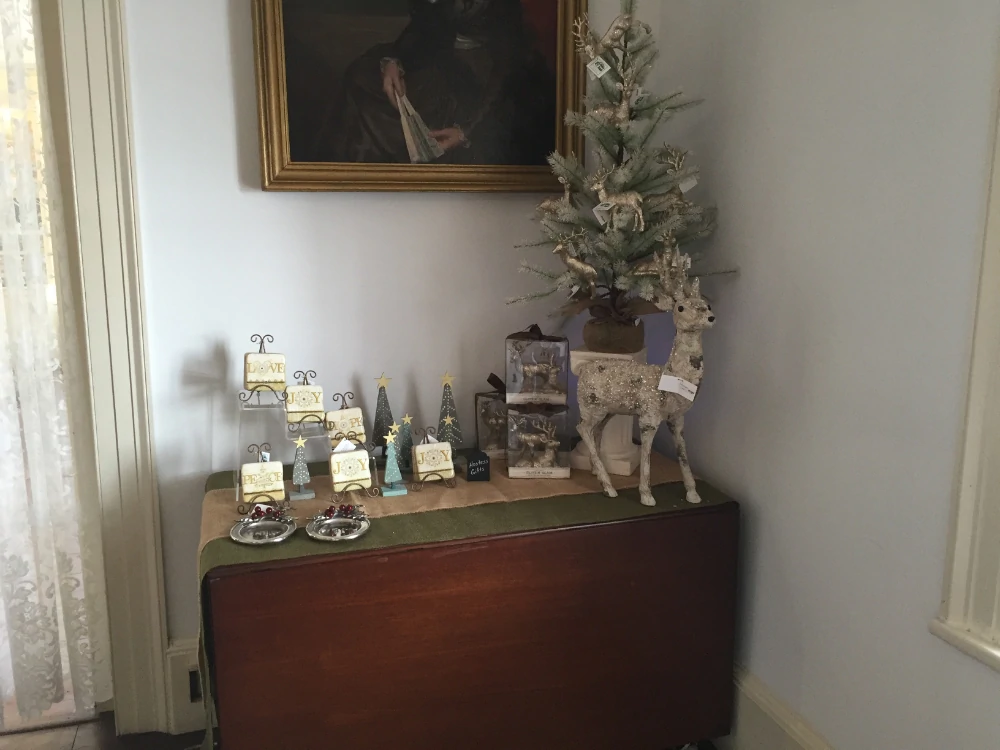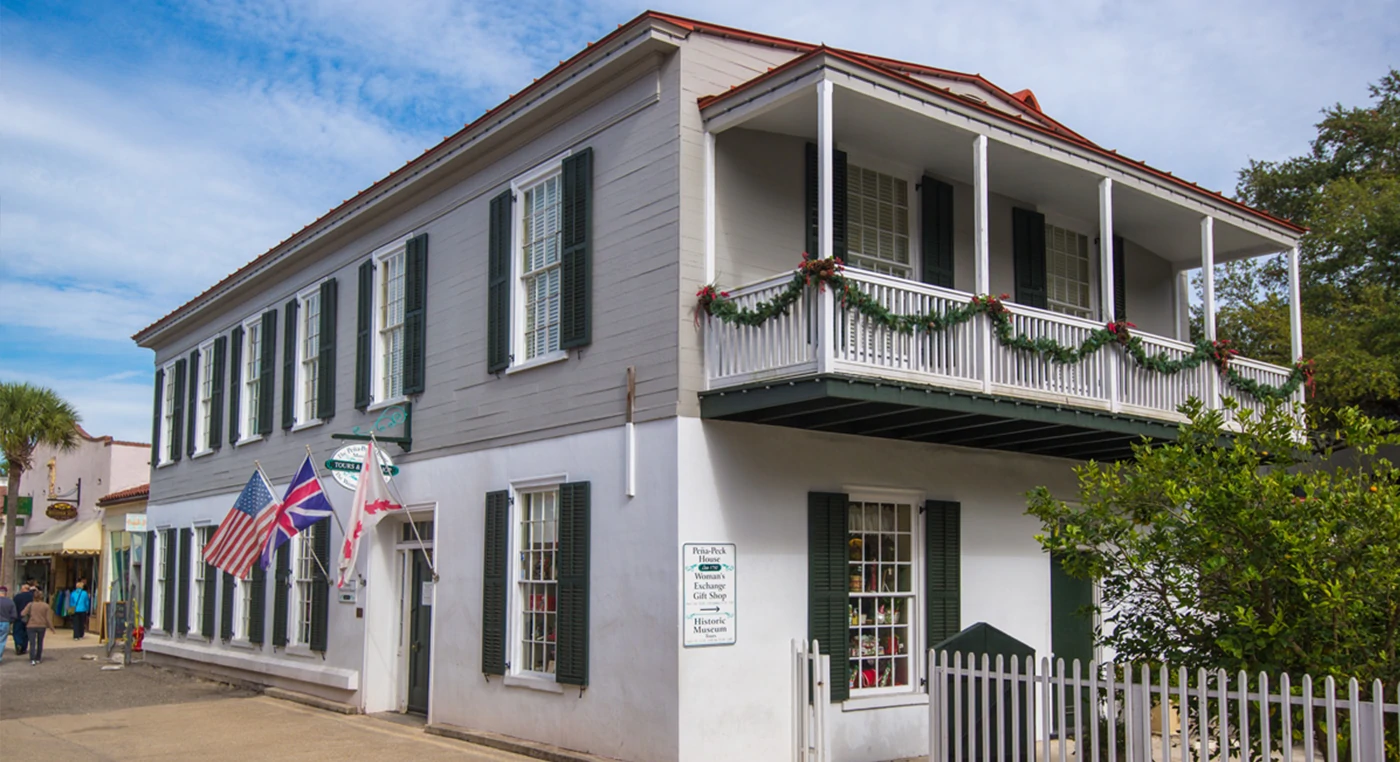 Important Dates in History
---
Occupied by Juan Estevan de Peña until
---
---
Sold to Francisco Xavier Sanchez
---
---
Come take a tour and relive the unique history of the Peña-Peck House
Nestled in the heart of downtown St. Augustine, the Peña-Peck House offers daily guided tours by donation. Our well-versed docents bring this history full circle amidst the 19th-century art and antique furnishings. We invite you to cross our threshold on St. George Street and step into a history and cultural heritage that is unique in all of St. Augustine.
---